Functional layers of nm-thick YIG films and microstructures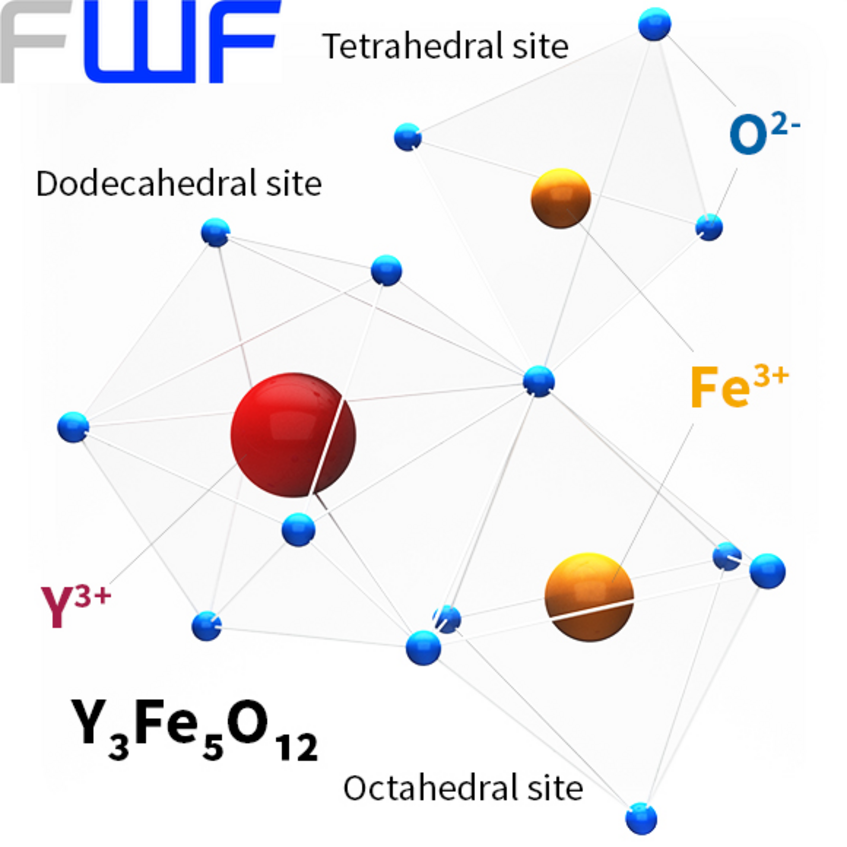 A disturbance in the local magnetic order of a solid body can propagate across a material just like a wave. This wave is named spin wave, and its quanta are known as magnons. Physicists from the University of Vienna propose the usage of magnons to carry and process information instead of electrons as it is done in electronics. This technology opens access to a new generation of computers in which data is processed without motion of any real particles like electrons. This prevents the accompanying heat loss and, consequently, leads to a lower energy consumption. Moreover, the unique magnon properties allow for the utilization of alternative computing concepts resulting in a drastic increase in speed and performance compared to modern processors.

The development of new types of magnetic materials, which would be an ideal media for the hosting and controlling of spin waves, is one of the main challenges of modern magnetism. The magnetic insulator Yttrium Iron Garnet (YIG) is nowadays the material of choice since it possesses the smallest known spin-wave damping and the waves can propagate up to the centimeter distances in it.
The key achievements include in this project include:

(I) the development of methodology to grow the nanometer-thick YIG and YIG-based films of high quality and excellent microwave properties;
(II) the discovery of a novel physical phenomenon of Bose-Einstein Condensation (BEC) induced by rapid cooling, and means to control it;
(III) the successful nanopatterning of the nm-thick films and the investigation of their spin-wave dispersion;
(IV) discovery of the fast isotropic exchange spin waves and magnonic foldover effects in partially magnetic compensated Ga:YIG thin films followed by the fabrication of logic prototypes;
(V) development of magnetic compensated GaLa:YIG films with robust in-plane magnetic anisotropy;
(VI) performance of nonlinear excitation of self-normalized exchange spin waves;
(VII) observation of a propagating spin wave in a wide temperature range from millikelvin to room temperature;
(VIII) parametric generation of the spin waves in nanoscaled YIG magnonic conduits,
(IX) design of nanoscale spin-wave logic and data-processing prototypes.

The nanoscale YIG films and microstructured surfaces are now available for the fabrication of a wide variety of magnetic devices for digital and analog information transport and processing. The functional layers are suitable for Boolean or wave-based, neuromorphic and non-Boolean devices for conventional and unconventional computing applications, to complement the most advanced CMOS architecture.
Outreach activities
Towards fast exchange magnonics: partially compensated Ga:YIG garnets - Dr. Khrystyna Levchenko
Project publications
Published articles
Selected prior publications