Wir fangen Magnons
This project receives funding from the Fonds zur Förderung der wissenschaftlichen Forschung (FWF) under the Wissenschaftskommunikations-Programm (Project number WKP 166)
Duration: 01.03.2022– 28.02.2023
Project coordination: Pedro del Real Lavergne, Univ.-Prof. Dr. Andrii Chumak (group leader)
Scientific collaborators: Dr. Qi Wang (postdoc), Noura Zenbaa (PhD student), Dr. Sebastian Knauer (postdoc)
Artistic collaborators: Fabian Lang (art director), Ulrich Fey (illustration), Danjel Beljan (technical implementation), Bernd Ammann (soundtrack)
About the project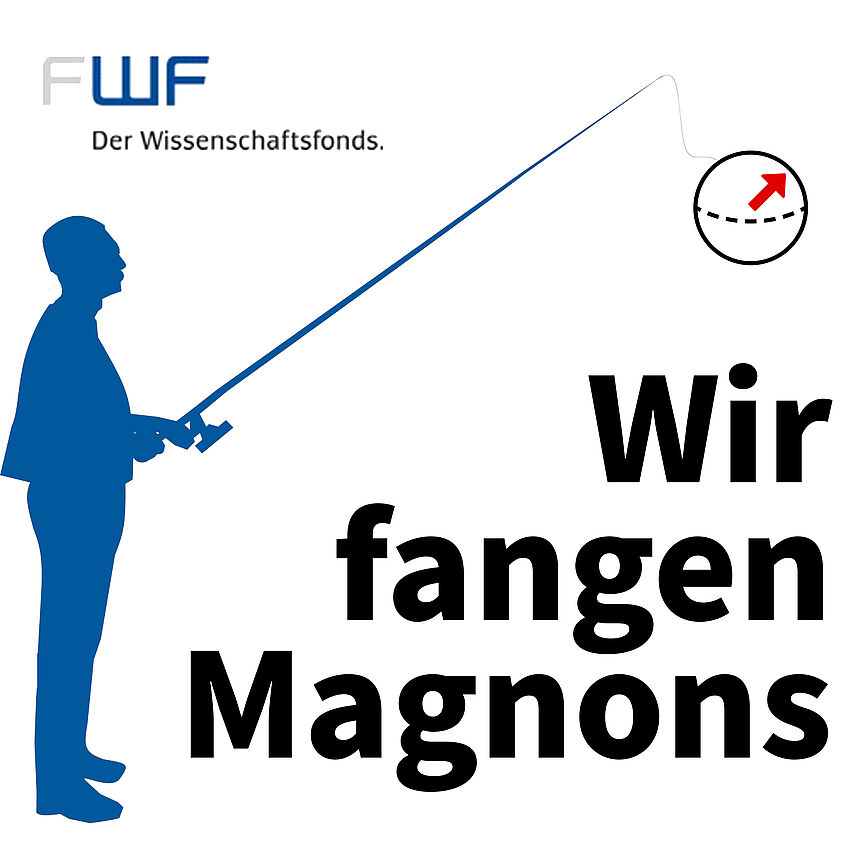 About the project
The webcomic "We Catch Magnons" attempts to portray the multifaceted reality of experimental research. Our goal is to convey both conceptual and practical information around the work of researchers in the field of magnetism through an interactive narrative experience. Through four interconnected stories, readers are introduced to the core concepts of nanomagnetism and magnonics. Readers learn how experiments are conducted and about scientific processes.

This interactive webcomic offers an innovative and motivating approach to science. Thanks to an additional layer to the story, which integrates interactive media aspects such as mini-games or animations, we encourage an active participation of the reader. The comic focuses on the process and people around science, trying to show in a fun and relatable way how science works.

The comic aims to reach a broad audience and is designed to be mobile-first, thus facilitating its reachability by a younger public. The collaboration between experts in the field and experts in media communication brings the best of both worlds into the final story: a realistic view on science, attractive design and a compelling narrative.